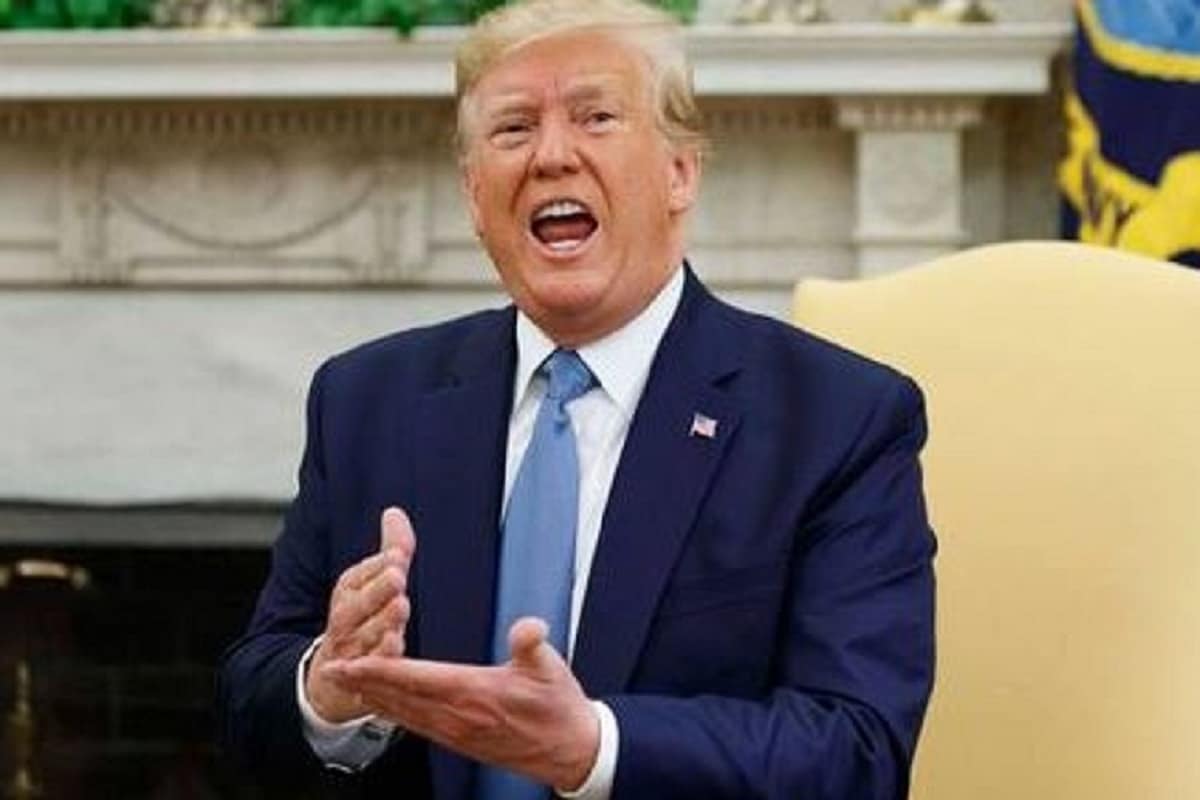 Donald Trump (file photo)
US Vice President Mike Pence has not ruled out using the 25th amendment to remove President Donald Trump from power.
Last Updated:January 10, 2021, 6:50 PM IST
Washington.
US Vice President Mike Pence has not ruled out using the 25th Amendment to remove President Donald Trump from power. CNN in its report quoting sources said that if the behavior of Trump becomes more irregular then he can be removed from the post under the 25th amendment. The Vice President and the majority cabinet have the right to remove the President from office through the 25th Amendment in the US. Earlier, Speaker of the House of Representatives Nancy Pelosi said that if President Donald Trump does not 'immediately resign' in case of inciting the crowd to enter the Capitol building, the House will proceed with the impeachment process to remove him. . Joe Biden will take the oath of office on January 20, following Trump's defeat in the election held on November 3. Pelosi and Democrat leaders believe that Trump should be removed from office immediately after the incident of Trump's supporters entering the Capitol Building (Parliament) on Wednesday.
Pelosi said in a statement on Friday, "Members expect Trump to resign immediately." But, if he does not do so, I have directed the Rules Committee to proceed with MP Jamie Ruskin's 25th Amendment and impeachment motion. "After hours of House Democratic Caucus talks on the issue, he said, "According to the rules, the House will preserve all options, including the 25th amendment, the motion for impeachment, the prerogative motion for impeachment."
read this also: Iran said- US should lift the ban, otherwise the inspection of nuclear sites will be banned
Indian-American MP Pramila Jaipal said that the impeachment process should start immediately. Member of Parliament Qiyelai Kahle said that he fully supports the removal of Trump from the presidency, whether through the use of the 25th amendment or bringing a fourth article of impeachment against him. He said that America has insecurity due to Trump staying in the White House.